What else is there to say? Call me a dork, but growing up I was LOVE with the NKOTB especially Joey! When I heard they were coming to Dallas I was so excited. I got tickets back in June and couldn't wait for October 19th to arrive. We planned a girls night out! We went to Manny's for dinner and drinks for the non-pregnant women. It was funny walking up to the concert seeing all of the 30 year old women just as excited as we were. There were plenty of pregnant women there too! Here's some pictures from the concert and yes, this is the shirt I wore at twelve years old. It's a youth large and still fit over my 8 month pregnant belly! What do you think?
Tracie, Summer, Amber, Ashley and Me
Out seats were pretty bad, but we enjoyed it anyway. Here's a picture of the view from our seats.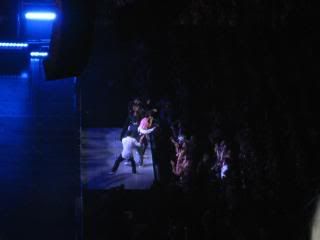 A friend of Tracie's was lucky enough to have second row center seats. Here's the pictures she took!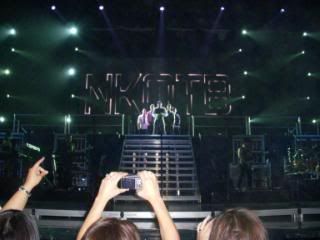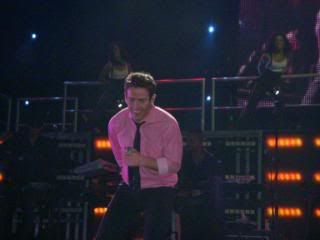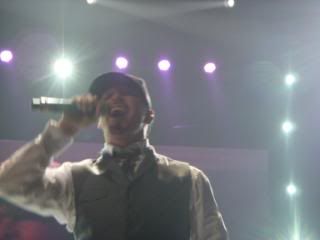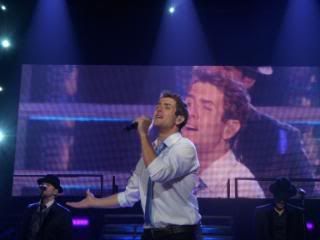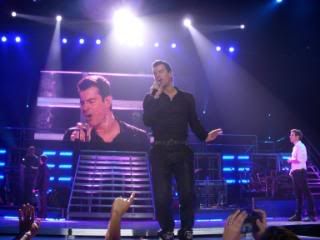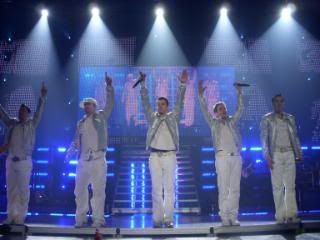 We had such a good time! Thank you Tracie, Amber, Ashley and Summer for a great girls night out! Next time we will definitely take up man cards!
Love,
Shanda