I know, I'm horrible at keeping up with this! I'm going to try really hard this week to get caught up with all the posts.
On September 28, My sisters (Tracie, Kerrie and Chanda), my Mom and my Aunt Mary hosted a baby shower for me at the Reagin House in Forney. They did a great job with all of the food and decorations! I had a great time seeing the family and friends that were able to make it out. Here are some pictures from the shower.
Here is a picture of me at 28 weeks.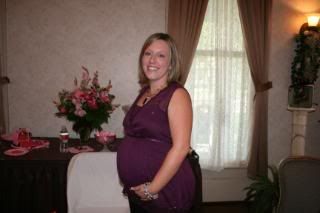 Some of the decorations: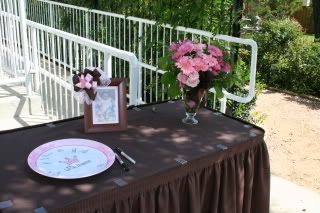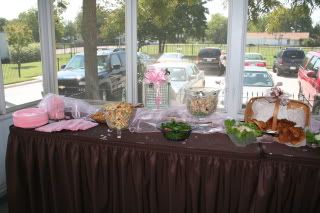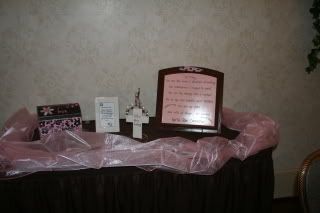 Isn't the cake so cute?!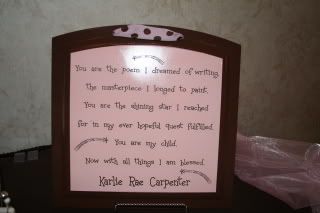 This is a plaque my sister had made for Karlie's room. I saw this poem in Greune this Summer at a store and started crying. I told Tracie and Aunt Mary that I didn't care what else went in her room as long as I had that. So they found someone in Canton to make it for me. I LOVE IT!
Aunt Mary made this box and the cards that were blessings for Karlie. After the shower I sat down and read them all! They were very sweet and I got in a good cry reading them.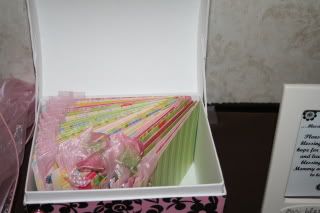 Me with my sisters (Kerrie, Me, Tracie, Chanda)
Me and my mom (Nana)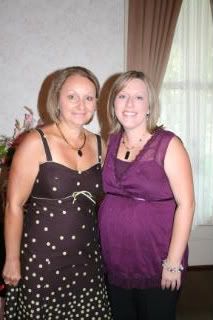 Me and Aunt Mary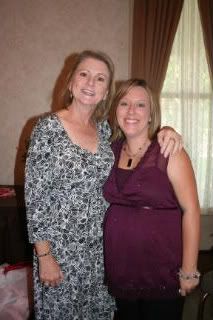 Me and Kyle's Mom, Linda (MaMaw)
Me and Kyle's Step-Mom, Denise (Neece)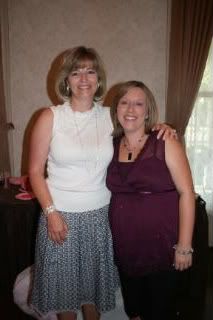 Me and Kyle's sister, McKenzie (Gigi)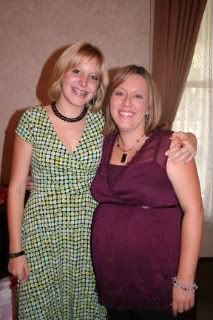 Karlie will be lucky to have a young aunt around while she is growing up!
My niece, Tayler
Tayler worked really hard helping with the shower too!
Me and Ashley (I think she was about 8 weeks pregnant here. I can't wait for her to put on some baby weight!)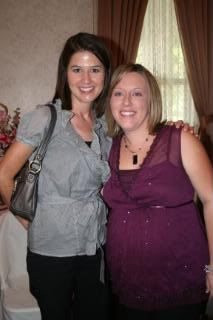 Karlie and I are very fortunate to have such great family and friends. Here are some of the gifts we received at the shower.
Box of shoes from Aunt Mary
A movement monitor from Chris, Megan, Rowyn and Sharon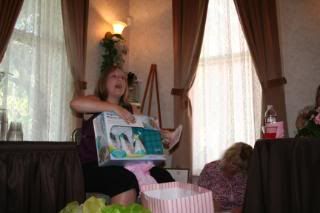 A pearl ring and bracelet from Papa, Neece and Gigi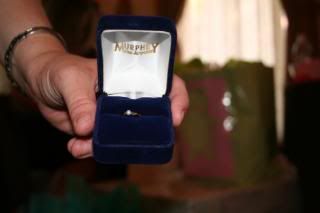 A special Ragedy Ann Doll from Aunt Kathy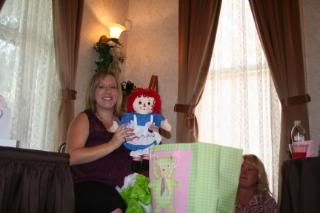 A bucket full of goodies including a pink camo onsie from Britney, Chad and Presley
A blanket made from receiving blankets from Jennifer (my cousin Jake's girlfriend)
A basket full of homemade burp clothes and a blanket and outfit from Timisha and Brenda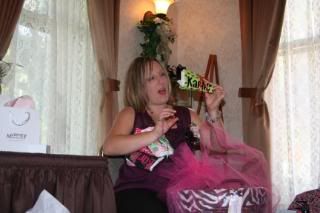 A basket with the cutest pink and brown pillow with Karlie's name on it and a Texas Tech sweatshirt and some other goodies from Aunt Laura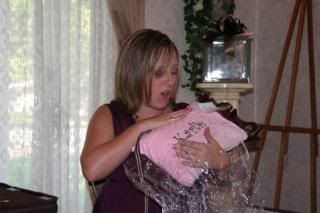 A video monitor and carrier from MaMaw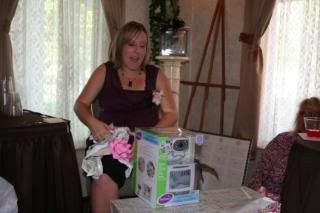 A taggies sleeper from Kolten and Tayler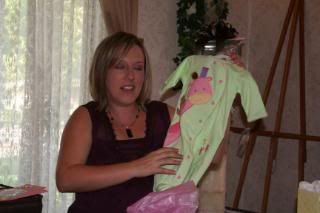 From Aunt Mary and blinged Backpack, blinged diaper covers and a cute turquoise outfit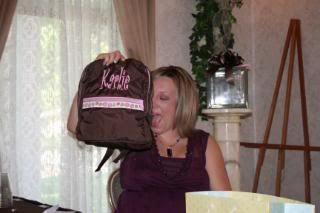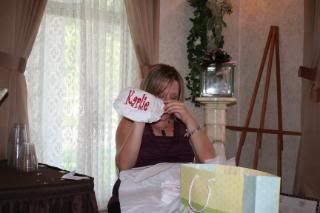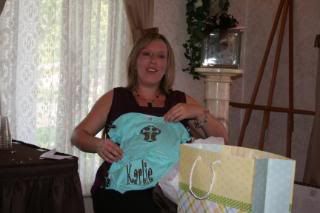 A bucket full of bath stuff from Amber and Mikey
A safari playmat/gym from Sharron Hudson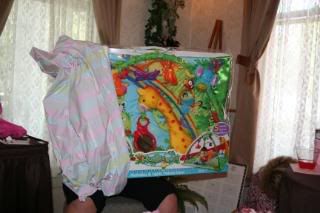 A bouncy seat, doll and outfit from Aunt Chanda, Uncle Todd, Chase, Corbin and Lexi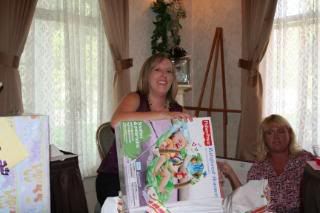 Some cheer pj's and "Pink Puppy" from Kaden and Cooper (They both have a puppy they sleep with and they found Karlie one and named her Pink Puppy)
Of course Nana went nuts! Here's some pictures of the MANY things Nana & Papa got Karlie.
A bracelet for Karlie and one for me that says "Karlie Rae" I love it!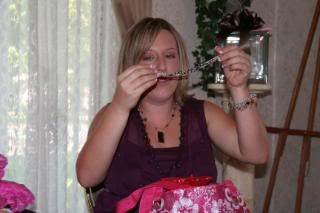 In her swim bag a hooded beach towel, float, sunblock, little swimmers, bathing suit and cover up.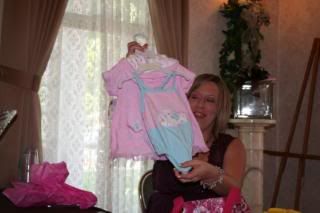 My favorite! Her "Little Black Dress" onsie and tutu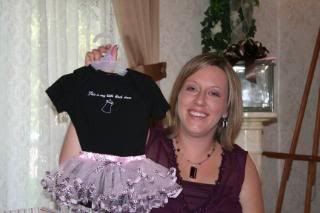 And MANY dresses and hair bows!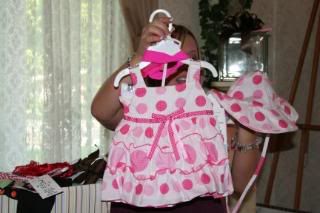 Mom also made Karlie some burp cloths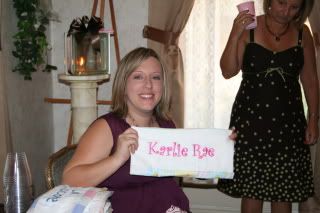 And of course my sisters went crazy too! Here's a few of the things they got me.
A bathtub FULL of goodies!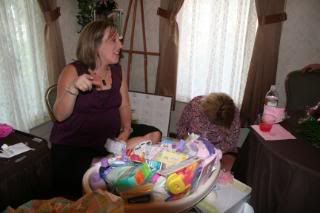 A Sweet Peace swing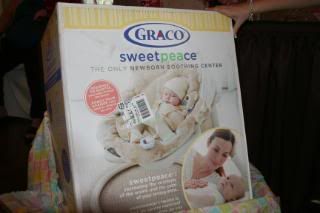 A bag full of outfits!
Crib sheets, valance and pillows to match her bedding.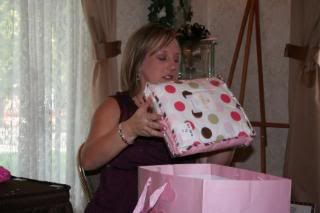 Tracie got Karlie a bonnet that doubles as a hankie on her wedding day! How sweet!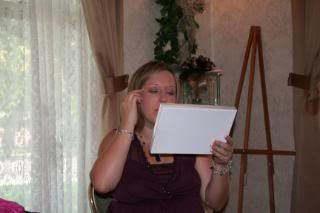 Last but not least, an early Christmas present from Nana, Papa, Tracie, Bryan, Kaden, Cooper, Kerrie, #2, Tayler and Kolten.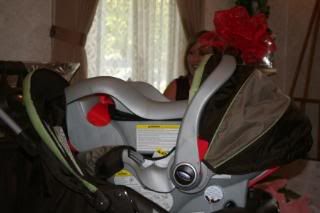 It's her carrier and stroller! Now she can come home with us!
Here are some of the special people that came to the shower: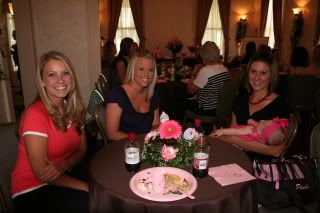 Amber G. , Amber C., Britney and Presley
Mimi and Aunt Mary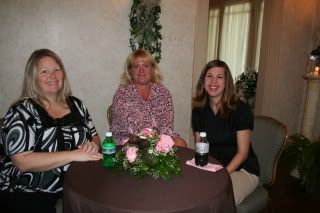 Kim, Chanda and Timisha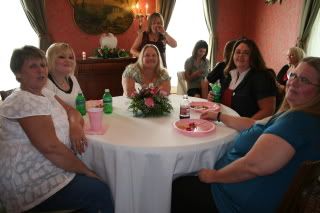 The Jackson's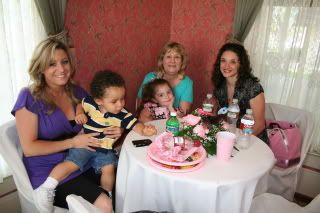 The D'Angelo's and Shaw's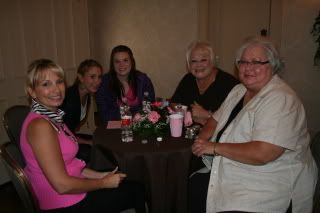 Mellany, Katelyn, Lauren, Aunt Vonnie and MaMaw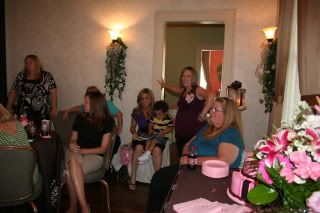 Sorry this is so long and late! Enjoy the pictures!
Love,
Shanda