We decided to celebrate Christmas with Tracie's family on New Year's Eve. The kids were excited because it meant they got to open more presents. Enjoy the pictures.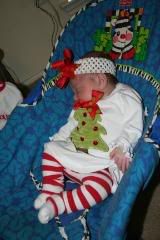 Denise got this outfit for Karlie. I love it!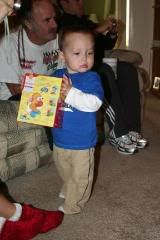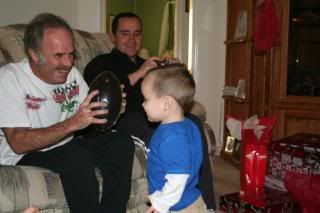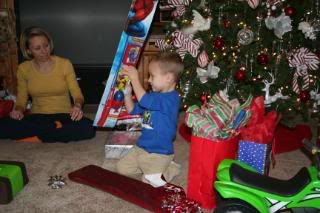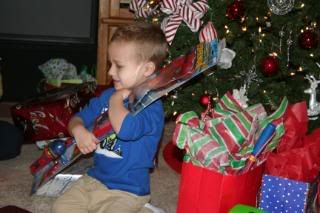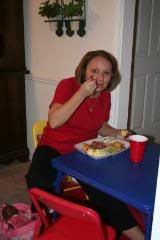 Nana sat at the little kids table so that they would sit there with her and save room at the big table for the adults. This is what happened...
All of the kids were at the big table and Nana ate alone at the little table!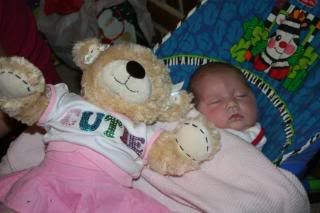 Karlie's Build-A-Bear that Kaden made her back in October. Her name is Princess Bear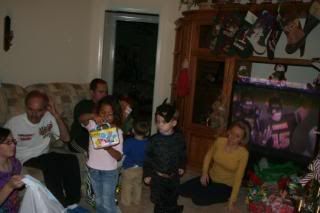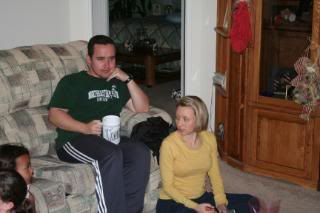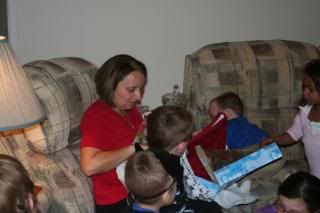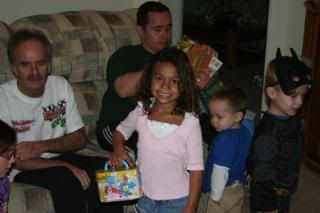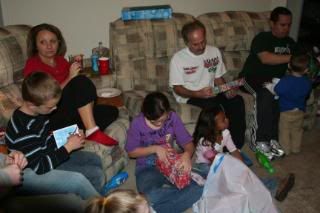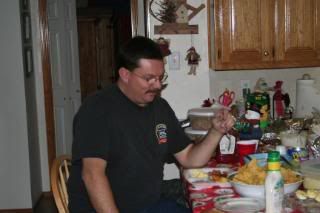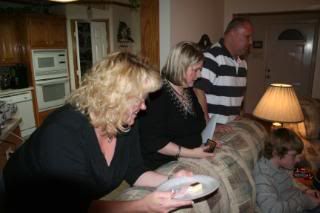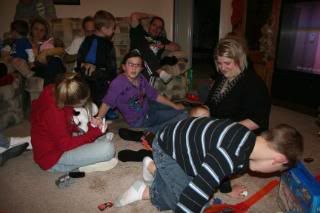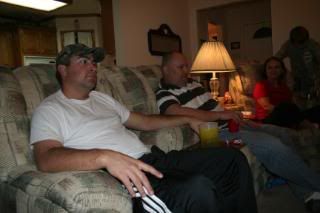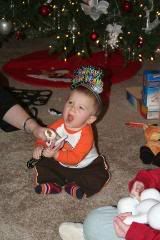 Kolten kept trying to put the horn in his mouth and Kerrie kept taking it out. It was a battle!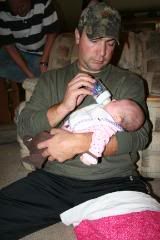 Believe it or not, all of the kids were up at midnight! Karlie and Kolten had been sleeping. Karlie got up to eat and Kolten was getting ready to leave. Kaden and Cooper didn't go to sleep until they got home! It was a very low key New Year's Eve, but it was nice to hang out with my family! I love yall! Thanks for all of the great Christmas presents!
Love,
Kyle, Shanda and Karlie