We celebrated Thanksgiving with Kyle's dads family on Saturday. We got to show Karlie off to some of the family that hadn't had a chance to see her and she got to meet her Great Grandma Vada for the first time. For some reason I didn't take a lot of pictures, but here are the ones I did get.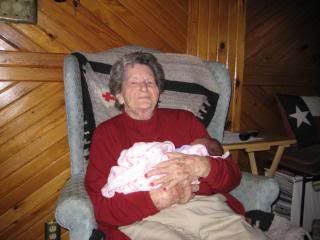 Karlie and Grandma Vada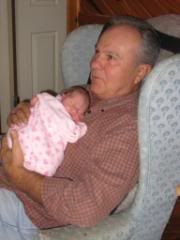 Karlie and Papa - Do you think he's in love?
Another fun day spent with family! Enjoy
Love,
Shanda