I've always spent Easter Sunday with the Jackson's, this year was no different. For a long time Amanda was the youngest grandkid at the house because the youngest ones live in Florida. When Kaden came along he was the only kid, a few years later came Cooper and Tayler joined the family. This year we added Kolten and Karlie. It seems like there are a lot of kids now and it's so much fun!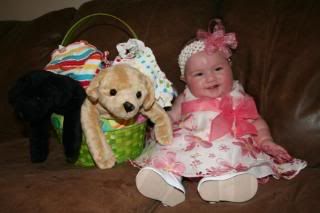 This is the Easter basket that the Easter Bunny left for Karlie. It had stuffed puppies just like her real puppies Gus and Duke and some dresses. No candy because she just can't eat it yet!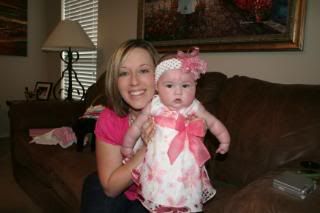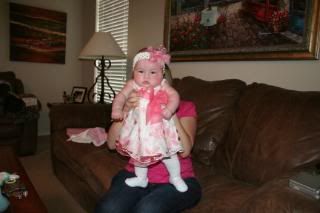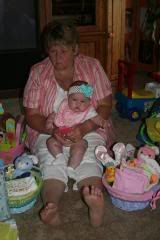 Aunt Kathy and Karlie. For those of you that don't know Aunt Kathy, if there is a baby in the room they will be with her!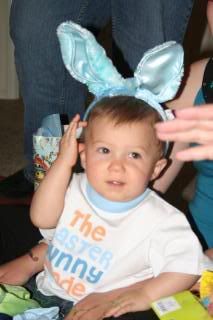 Karlie and Kolten and their bunny ears from Nana and Papa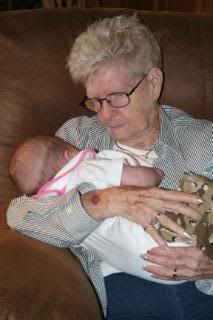 Karlie and her Great Nana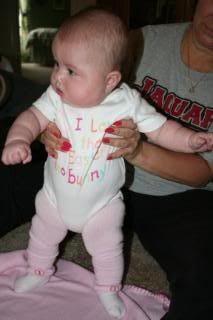 Love the baby legs!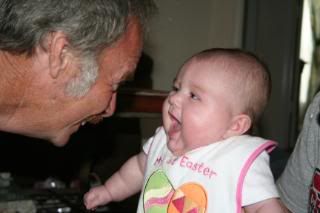 Karlie loves her Papa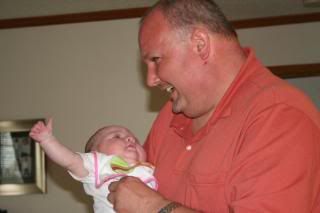 Karlie and Uncle #2 (Duece)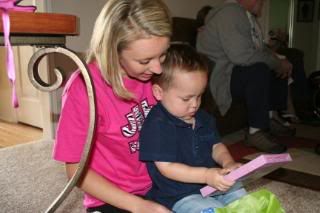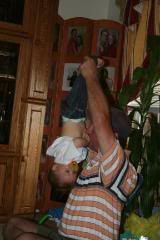 Kolten and Uncle #1
Remember what I said about Aunt Kathy!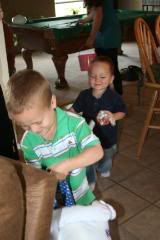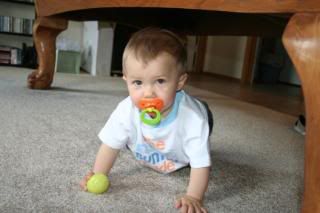 The boys hunting Easter Eggs
By the end of the day we were exhausted! Daddy HAD to stay and watch the end of the golf tournament and we were done!