Kyle and I went to the Nascar race today. We had a lot of fun as always, but the race was a little boring this year. I love to go just to sight see. My guy (Kasey Kahne) did not have a good day, but I cheered on Jeff Gordon when he won. Texas Motor Speedway is one of only two tracks that he had never won at and today he did it!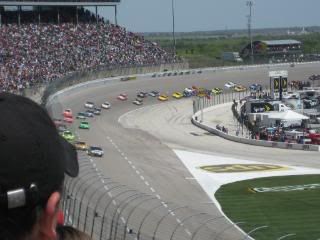 Kasey Kahne and Dale Earnhardt Jr. I was able to get both of our guys in one shot!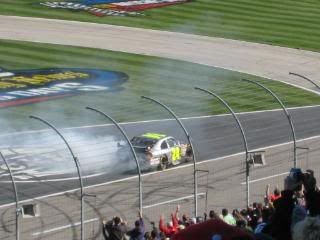 Jeff Gordon doing his burnouts after winning.